Herbal medicine has been used for thousands of years to treat a variety of health conditions. Today herbs are widely available as supplements, but how do you choose the best supplement for your specific health condition? Although there are many brands on the market, all supplements are not equal in quality.
Always Check the Label
Always check the label and read the list of ingredients when buying supplements. The label should include the herb's scientific name, and it should tell you which part of the plant the supplement is made of. In many cases a certain part of the plant works better than other parts, for example the roots can be more beneficial than the leaves. Cheap supplements can sometimes be made with less expensive parts of the plant that do not come with the same health benefits. The label usually states the recommended daily dose and other guidelines, and it should also give you an expiration date.
Choose Standardized Extracts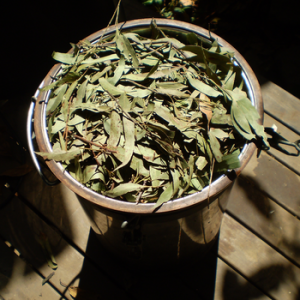 If it is possible, take standardized supplements. Standardization means that the herbal supplement contains a certain amount of the plant's active constituent. Standardized supplements are guaranteed to have a consistency from one batch to another, and you can expect the supplement to have a certain guaranteed potency. Some herbs are not available as standardized extracts, but many of the most popular herbs are.
Do Herbs Cause Side Effects?
Herbs are natural, but natural does not mean that they never cause any side effects or that every herb is suitable for everyone. Herbs generally have fewer side effects than pharmaceutical drugs, but some herbs are not suitable pregnant women or to people who suffer from specific health conditions. Different people react differently to medicinial herbal supplements.
An herbal supplement can work well for most people, but cause an allergic reaction in a small group of people. It is important to know about any possible side effects before you start to take herbs or any other natural products. If you are taking prescription medication, it is also important to check that the supplement does not interfere with your medicine.
It is best to buy high quality standardized herbal products whenever possible. Herbs are not regulated as strictly as medicines, and some of the cheaper brands are not as effective as good quality standardized extracts. The best way to find out which herbs are the most suitable for your health is to visit a qualified medical herbalist or a naturopathic practitioner. Medical herbalists and naturopaths study several years and are able to prescribe herbs and other natural supplements for their patients.